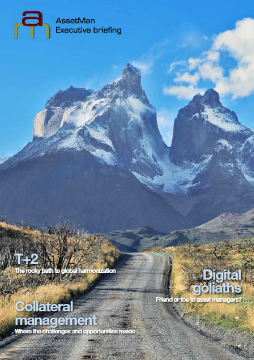 Our Asset Management, Fund, Investment, Money Managers : private wealth management home page is reached as noted in the right-hand column. Key Asset Management, Fund, Investment, Money Managers resources are brought together in the body of our home page for ease of reference. On clicking through to each section, you will find clear and simple navigation - within each section and to switch to other sections.

Welcome to AssetMan Group. Serving buy- and sell-side firms in the capital markets, we publish:
---
Each of our senior professionals has more than 25 years' experience in serving the needs of fund managers, broker/dealers, investment banks, institutional investors and other asset owners, family offices, private banks and other market participants.
Please follow a link above or
contact us now
.
---
On the Internet, we all like to find what we're looking for, without facing any barriers - such as an obligation to register or to pay for access. Our business model has always recognised this. We offer immediate access to a good deal of content, with no need to register or pay. As a result:
Leading industry participants have come together to make this a unique platform - truly the industry utility.
By successfully aggregating information on service providers, news, surveys and events, we present the widest coverage available anywhere.
We have attracted the largest and most valuable pool of users so, for a service provider, we deliver unrivalled access.
If you are a service provider, be sure of a strong presence. Include this unique communications channel in your marketing strategy to deliver on your goals most effectively. It's a robust solution for you to tap into because it delivers:
targeted reach, unmatched by any other online or physical channel


a sophisticated Content Management System, allowing your organization to edit its content across our pages with ease


year-round visibility and a commanding presence at an attractive price.